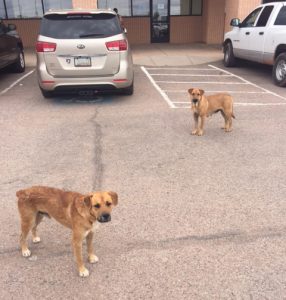 In September, 2016, Tuba City Humane Society helped 42 animals. In August, we helped 37 animals. Many of our animals come into rescue with medical issues that need to be addressed. From mange, to tick disease, some puppies test positive for parvo or giardia or coccidia. Not writing this to scare you, but it is the actual situation for many of our rescues that they require veterinary care, which is expensive, and we at Tuba City Humane Society scramble to raise funds to cover the cost of their care.
The backbone of our organization are people who are willing to foster a dog or cat, puppy or kitten, a litter of puppies, or a momma dog and puppies, whatever fits for the person, as they get to decide who they are willing to foster. We need more foster homes, in both Tuba City and Flagstaff. If you foster an animal for us, we will support your efforts, and walk you through any issues that might arise. Tuba City Humane Society pays for all veterinary care, and we work with veterinarians in both Flagstaff and Tuba City. You provide the love and care. We are very responsive to our foster homes.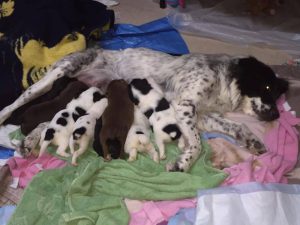 If you foster a puppy, in addition to love, you will have to figure out house training, making sure that puppy has access to the outdoors to pee and poop, every few hours. Crate training is recommended, in an area where the puppy can see you, hopefully in your bedroom, or nearby.
When we have foster homes, not only can an animal learn and be socialized to what it is like living in a home environment, but you as the foster will learn a lot about the animal, to help advocate for the best match when it comes time for adoption. Without a foster home, our animals go to the shelters in Flagstaff or other rescue groups to find their forever homes. We are very grateful to our rescue partners. In order to continue rescuing, we have to move animals other places, to have space to take in new animals that need our help.
In addition, all of our animals are provided veterinary care. We depend on your donations to help us pay for veterinary costs.
So you can see, we need your help at every step. The only way we can continue to rescue is with your participation and help. Thank you for supporting the work that we do!